ANNUAL LAKE PANORAMA FISH STOCKING COMPLETED 


Fin and Feather stocks fish that range from 3 inches to 8 inches in length.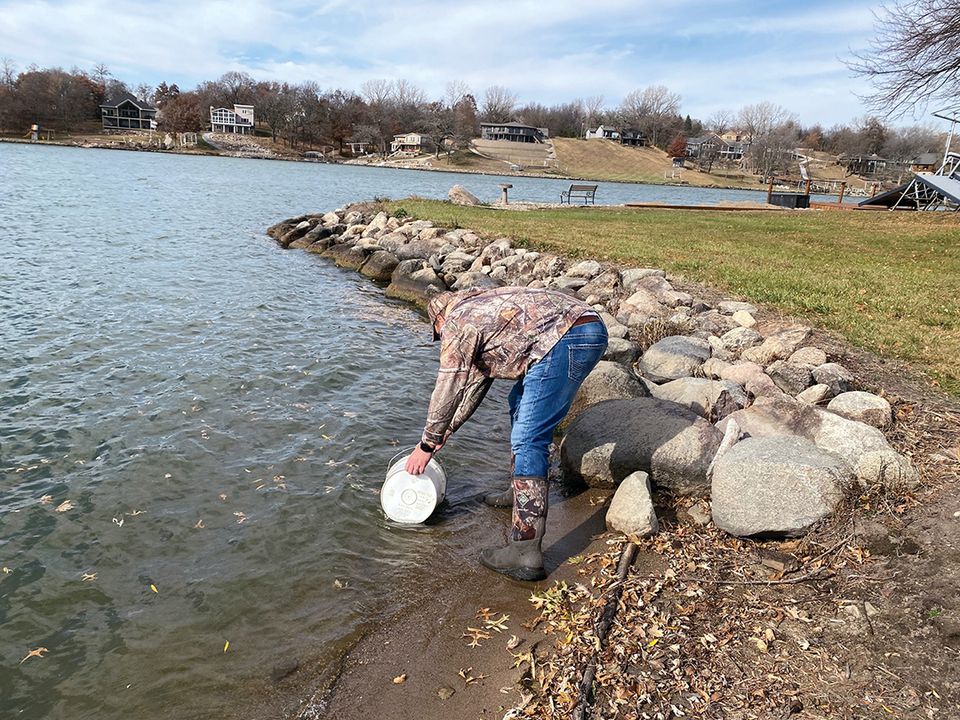 Posted 12/07/2022
By Susan Thompson 
Lake Panorama Times
Nearly $18,000 worth of fish were added to Lake Panorama Nov. 2 and funded by Fin and Feather. Fish stocking totals for 2022 included 1,500 walleye, 1,500 smallmouth bass, 3,000 largemouth bass and 1,000 perch.
The longtime supplier for the fish-stocking program is North Star Fish Hatchery, a third-generation, family-owned business in Montour, Iowa. North Star brought the fish to Lake Panorama, where the fish were introduced into the lake near the LPA work area at the mouth of Burchfield Cove. In the past, Boulder Beach has been the most popular location for stocking, but Fin and Feather decided it would be best to vary the location.
Fin and Feather stocks fish that range from 3 inches to 8 inches in length, depending on the species, to promote high survival rates. Fingerlings are less expensive, but survival rates are lower. Experience has shown group leaders that stocking larger fish is a good investment. This year, the perch and walleye were larger than usual.
Volunteers in the nonprofit Fin and Feather group have been stocking fish and working to improve fishing conditions in Lake Panorama since 1984. When the dam was closed in 1970, the only thing natural to the lake were crappie, largemouth bass, carp and catfish.
Besides stocking fish, the group helps improve fish habitat and sponsors an annual fishing derby for children during Panorama Days. Fin and Feather raises its money through annual memberships and a fundraising banquet each spring.
The 2023 banquet is scheduled for Saturday, May 13, the same date as the LPA annual meeting. The event will be held at the Lake Panorama National conference center, with social hour at 5 p.m. and dinner at 6 p.m.