NEW PANORA CHAMBER COORDINATOR HIRED


Jessica Hein has experience in healthcare, hospitality, transportation and public service.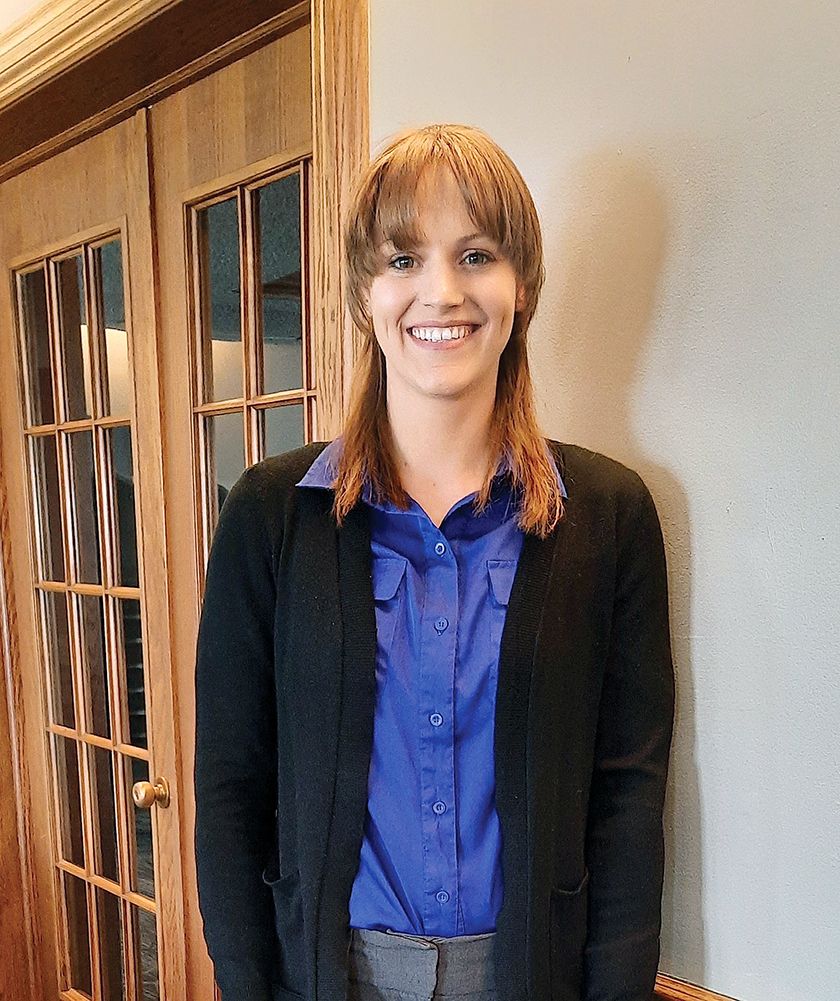 Posted 2/8/2022
By Susan Thompson 
Lake Panorama Times
The Panora Chamber has hired a part-time coordinator to help the organization meet its goals. Jessica Hein started work in early January and was introduced to Chamber members at its Jan. 24 meeting.
"Year over year, the Chamber's goal is to bring people to our community to showcase not only what we offer, but also what we are about," Hein says. "In this new position, I will be responsible for updating the Chamber's social media with events and coordinating volunteers for the events the chamber hosts. I also will meet with the various committees to make sure we are ready to put our best foot forward with all events we bring to the community. "
Hein, the daughter of long-time Panora residents Tim and Nancy Holloway, graduated from Panorama High School in 2009. She and her husband, Jack, and their two children, Maci, age 11, and Jack Jr, age 6, moved from Illinois to Panora in 2016 to be closer to family. Maci and Jack Jr. attend Panorama Elementary.
Hein has work experience in healthcare, hospitality, transportation and public service.
"I worked at Cargo Market in Panora as my first job ever," she says. "I worked at The Port, and also many years at the Care Initiatives facility in Panora. Currently, I run two of my own businesses, an Animaland mobile stuffed animal unit known as JMO and Friends, and My Personal Assistant, which is a cleaning service and home hospitality program."
Hein says the Chamber coordinator position interested her because she has been looking for a way to get more involved in the community.
"I loved growing up in Panora, and I want to see the programs the Chamber has been a part of, such as Santa's Workshop and Panorama Days, continue to be a cherished part of everyone's experience in our small town," she says.
Other events Hein plans to work on in 2022 are the Market to Market run in May, local garage sales the first weekend in June, and Halloween trick or treating on the Panora square.
Hein says she looks forward to getting to know more business owners in the community.
"I am familiar with most of the downtown storefront owners, and I hope to get more familiar with our non-storefront business owners, as well," she says. "I know we have more than meets the eye in our little community. My hope is that 2022 will bring a host of fresh faces to the Chamber activities, and in turn, get our community excited to get involved."
"We have a select few, honored, veteran Chamber volunteers who have graciously donated their time for many years, and I understand they are ready to allow eager volunteers to continue the traditions in their stead," Hein says. "I am confident we can inspire the younger generations to become more involved and keep our community thriving."
Hein hopes she can help community members learn more about the Panora Chamber, and more people will want to get involved.
"We run on donations and local support, so if there is something we should be doing, let us know," she says. "Also, find a way to help, whether it be donating $5 or volunteering an hour of time. Too often I hear 'Panora isn't what it used to be,' so let's make it the life we want to live in the community we love."
Visit 
www.panorachamber.org
for information on how to become a Chamber member, current Chamber businesses and officers, and upcoming events. Another option is the Panora Chamber Facebook page where details of upcoming events are available, and members can share retail specials, event flyers and more.