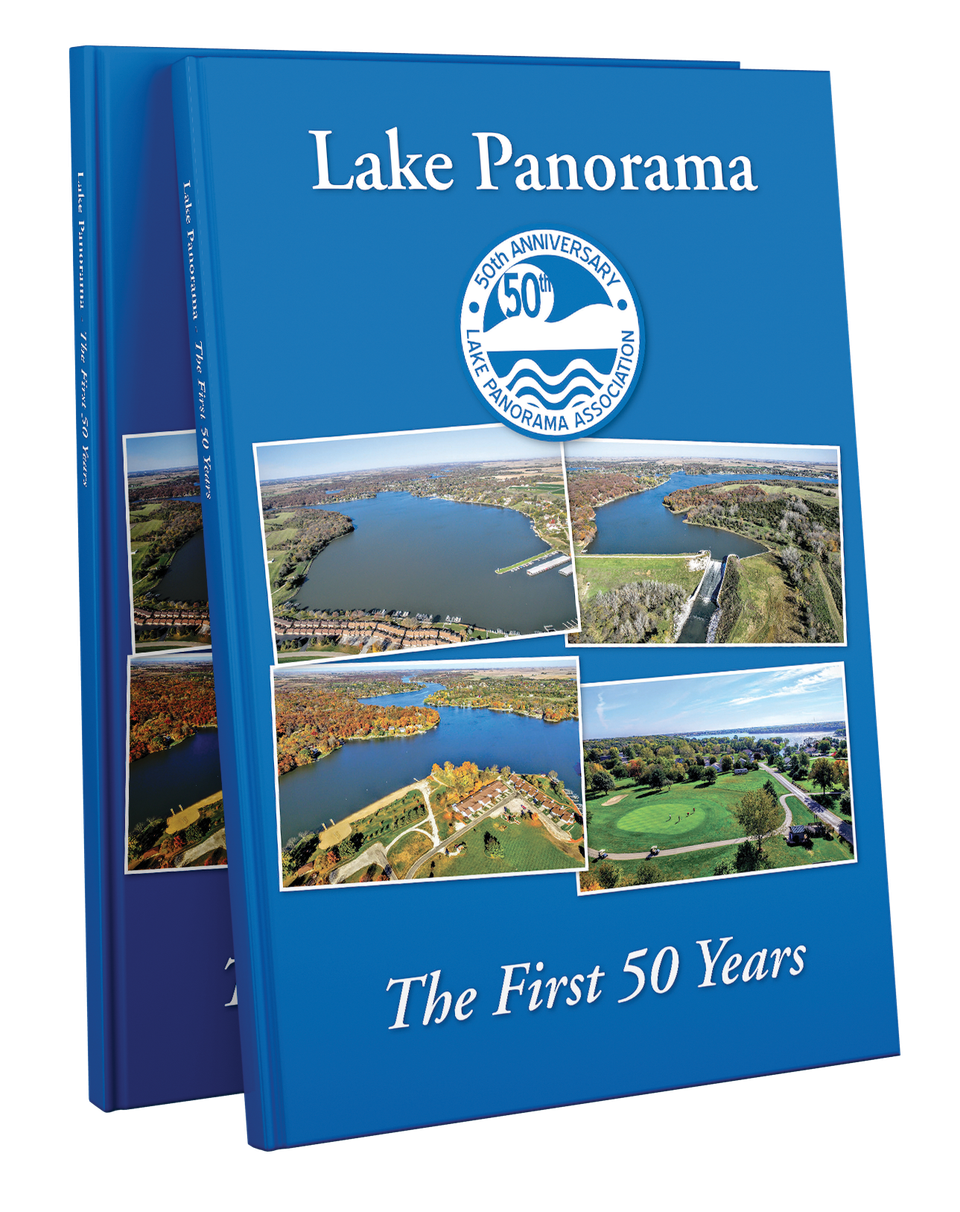 Consider Lake Panorama history book for gift giving
Posted 11/9/2021
Looking for a holiday gift for family members or friends? Consider purchasing one or more copies of "Lake Panorama – The First 50 Years." The book, authored by Susan Thompson, arrived at the Lake Panorama Association office July 19, 2019.
The full-color, hardcover 112-page book includes both historic and contemporary photos. Chapters in the book describe six decades of planning and development. There also are special topic chapters on Lake Panorama's golf courses, infrastructure, and water quality efforts. Sidebar stories highlight various groups and activities such as HALO, Lake Panorama ski team, Fin and Feather, Fourth of July fireworks and more.
The LPA financed the book's production. About 1,000 books were printed with 350 purchased online in advance, and another 325 purchased since the book's arrival. About 325 remain in stock.
The book's cost is $35, which includes tax. LPA will ship at an additional cost of $5 per book. Once ordered online, books will be shipped from Panora in seven to 10 business days.
Books are available for direct purchase at the front desk of the LPA Monday through Friday, 8 a.m. to 4:30 p.m. The book also is available at the Lake Panorama National front desk during daily business hours of 9 a.m. to 5 p.m. Purchases can be made at the LPA and LPN via cash, check, or credit card. The book also is available at the Panora Library with purchases cash or check only.
Here is the link to order online and have one or more books shipped:
https://lakepanorama.formstack.com/forms/order